Valerie Richardson Hairstylist and owner of Serenity Salon and Barber. She provides clients with 20 years of knowledge, skills and experience, combined with artistic talents and an eye for natural beauty. She handpicks the stylist, so all work done at the Serenity Salon and Barber reflects her philosophies of healthy hair, exceptional craftsmanship and excellent customer service. Valerie will listen to your needs and make suggestions to keep your style fashionable with and with a little on the edge.
To make an appointment with Valerie call Sereniity Salon and Barber 678) 731-7145 or email her at info@serenitysalonandbarber.com
Yvette Triplett also known as " Vett" is a seasoned master stylist. She established her career in her home town of New Orleans in the 80's. It was there she began her start with a major hair care line.
Versatility is her strength, skilled in many multicultural textures , whether short or long, curly or straight, loc maintenance or natural hair care.
She is a master cosmetologist who loves to color, cut, and create extensions that leaves smiles on her clients faces.
Commonly known by his clients as King B, Bert has been a professional barber for over 20 years. His clientele consists of high profile celebrities such as Chauncey Davis, John Abraham and Jonathan Babineaux, both of the Atlanta Falcons to name a few. However his passion for service resonates with children.
After the tragic loss of his younger brother he set forth to help keep children off the streets in Plainfield, NJ. He started the Plainfield Father Against Guns Foundation to eradicate guns off the streets.
After relocating to Atlanta, Bert vowed to continue his community service to children. In the last five years he has cut and styled over 20,000 children with free haircuts. Bert believes that having a good haircut and style is the first step in uplifting a child's self-esteem.
Chiquita C. Oden "PltnmBarber" is a licensed barber, celebrity grooming consultant, educator, and mentor. She began her career as a barber after the successful journey in the US Navy. She holds a BA in Psychology and is currently working towards the completion of her MA in Gender Diversity. Over the past 6 years Ms. Oden has managed to work with some of the top names in music and in sports. Her work has been featured on countless album covers, and in videos. She has held a few cameo appearances in Daniel & Kesha "Family First" and in hiphopera "Trapped in the Closet." She has worked closely with R. Kelly as his personal barber which has afforded her the opportunity to work with renowned photographer Randy S. Nichols and Video Director X.
Serenity Spa is proud to introduce Scott Crewes the owner of "Re " Physiotherapy and "Spa to you" of Gwinnett. Scott is a 20-year veteran of Massage Therapy physical therapy and Rehabilitation he will now be bringing his expertise to Our Salon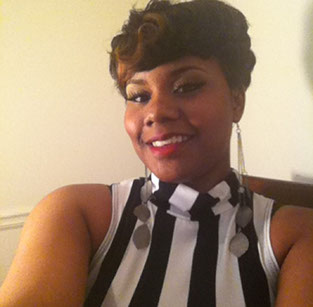 Mic'Kaylla Brooks has always had a passion for hair. She enrolled in Empire Beauty School after completing graduation from high school. Before beginning cosmetology school, she was an assistant to Valerie.
Mic'Kaylla's interests and specialties are braids, natural styles and sew-ins.
She is a cosmetologist with innovative style!